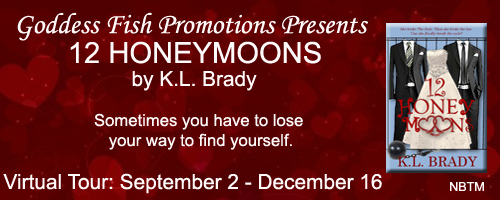 This post is part of a virtual book tour organized by
Goddess Fish Promotions
. The author will be awarding $25 Amazon or B/N GC to a randomly drawn winner, and a Kindle Fire HD (International Giveaway) to another randomly drawn winner, both via rafflecopter during the tour. Click on the tour banner to see the other stops on the tour.
The View Inside and Outside of My Writing Space
On the inside…
Although the lights are on in this picture, I usually keep them turned off and only use the sunlight lamp on my desk. It gives off perfect light. I struggle with migraines and light sensitivity sometimes, so I can close my wood blinds and darken the room when necessary.
I have three monitors on my desk, and there could be a fourth. My MacBook is missing from the view. The laptop is from my 9-to-5 job, and I have an extended desktop for it as well. I do most of my writing on the 23inch Dell on the right…as well as my Mac. I hope to turn the Dell into an iMac someday, but I have more pressing matters to attend to right now.
On the Outside…
What I love about my view is that the evergreen tree out there is home to a wide range of colorful birds. You can see bluejays, cardinals, robins, and a host of other birds flying in there during the summer. I haven't put out a bird feeder, but I plan to this winter.
Hope you enjoyed my views!!
Miki Vincent's entire life stalled because she's addicted to the beginnings of things, especially relationships. She relishes in the emotional highs, first hugs, first kisses that new love brings. But sex always ruins it. That's why abstaining during the first three months of a relationship—following the 90-day rule—was supposed to help land her down the aisle with Mr. Right. Miki finds out the hard way, Mr. Wrong can wait that long, especially if his ultimate prize is her inheritance.

One assault charge and depression later, Miki devises the Honeymoon Plan, guaranteeing her a lifetime of firsts and zero heartaches. But following her own rule sends her life into an out of control spiral in which she's sentenced to more than perpetual break-ups. A new pursuit and a string of sexy suitors offer her the opportunity to jumpstart her life and test her new strategy. The only problem? It just might work.

Miki's best friend Pam, a repressed artist, struggles to keep her honeymoon alive but she can no longer ignore the blatant evidence staring her in the face: Her husband is having an affair. A different kind of "honeymoon plan" designed to free her from her troubles, and a chance meeting with a handsome artistic stranger, help reignite her passions. But will they destroy her marriage in the process?
Enjoy an excerpt:
I spent my time trolling Facebook and shopping Tiffany & Co. for engagement rings, looking back on those dizzying, emotional highs between day 1 and day 89 after you meet someone new, wondering why I couldn't put them on Groundhog Day repeat. I wanted to relive each first touch, first hug, first kiss, and first roll in the proverbial hay during The Honeymoon Phase—those heavenly moments at the beginning of a relationship during which sublime happiness could not be contained, when you agreed to everything and fought about nothing. And the butterflies. Oh, the butterflies. How they flapped around in your stomach as you lie giddy with anticipation waiting for the phone or the doorbell to ring. The mere thought of you compelled him to acknowledge your presence on earth and in his life. And don't even start on the lovemaking. It was so delicious and frequent you could produce enough serotonin and dopamine between the two of you to fuel a medium-sized Chinese village in the Shanghai Province. I convinced myself that this vision of perfection, excitement and passion was how we all should experience love, not just in the first ninety days, but always.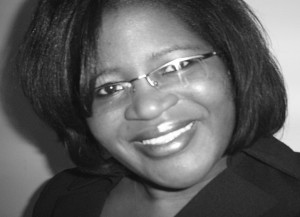 About the Author:
K. L. Brady is a D.C. native but spent a number of her formative years in the Ohio Valley. Her writing career started in the pages of diaries when she was 7 or 8 years old. But it wasn't until her 40th birthday and an Oprah "Live Your Best Life" moment that she finally answered her calling and wrote her first novel–The Bum Magnet. The originally self-published novel was picked up by Simon & Schuster in a two-book deal, and K.L. hasn't looked back since, penning the follow-up, Got a Right to Be Wrong and self-publishing the first books in two young adult series and a spy thriller series based on her 20+-year career in the U.S. Intelligence Community.
She has a B.A. in Economics, an MBA, and is a member of the Maryland Writer's Association, Romance Writers of America, Sisters In Crime, and International Thriller Writers. She's addicted to writing and chocolate—not necessarily in that order—and currently lives in the Washington D.C. area with her son. She is hard at work on several projects, including the next installment of the series.
Website ~ Facebook ~ Twitter
Buy the book for
only $0.99
at
Amazon
.
a Rafflecopter giveaway