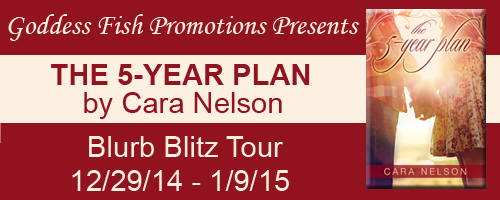 This post is part of a virtual book tour organized by
Goddess Fish Promotions
. Cara will be awarding a $10 Amazon or B/N GC to a randomly drawn winner via rafflecopter during the tour. Click on the tour banner to see the other stops on the tour.
Victoria is sticking to her five-year plan: get married, have children, and become the youngest vice president in town. Problem is, she's four years in with no husband or kids in sight. She's sure her coveted promotion is right around the corner, though. All she has to do is impress her boss by catching the person responsible for leaking confidential information.

Trent may be the head of the IT department, but he leaves himself plenty of time to have fun with no strings attached. Too bad his best friend Victoria is still following the ridiculous plan she created in college—she's beautiful, smart, but far too uptight for his lifestyle. When Victoria takes the blame as the leak at the office, he's determined to help clear her name and expose the person getting past his security measures.

Suddenly out of a job, Victoria is desperate to get her life back on track. When her childhood friend Trent—funny, good-looking, and completely wrong for her—suggests they team up to catch the culprit, Victoria jumps at the chance.

As the pair sorts through suspects, their mutual attraction becomes undeniable, and they find themselves struggling to remember that they're just friends.

Sometimes life has other plans…
Enjoy an excerpt:
Victoria Ashwood wasn't the type to sneak around, lie, or get caught in a compromising situation. That was why, when she found herself using her keycard to access her office at TerraDyn, she could feel her heart pounding. Her palms slicked with damp and she pressed a hand to her churning stomach. But she was still going to do this. Outside the corridor's pane glass window, she could see the round, silver moon, and the stars flanking it. The street below remained silent and empty. No one else would be in the office this late. This was the perfect time.
Once she stepped into the room, Victoria stood for a moment until her eyes got accustomed to the darkness. She dared not switch on the light. Sweat trickled down her cheeks as she gathered her breath for her next move. The office around her remained eerily quiet. She moved forward, avoiding a collision with a desk chair. Behind her, she heard the metallic click of the door swinging open.
Someone hit the light switches.
Bright lights blinded her for a moment. She covered her eyes with one hand and when she could finally look at the other intruder, she burst out with one word. "You?"
Trent stared at her, his mouth hanging open and a flash of anger in his eyes. "Tori! You're the one who has been stealing information from the company and selling it? Can't believe it! Straight-laced Victoria involved in such underhand and scandalous activity? I don't have words to describe my heartbreak at this evidence of your treachery."
"Shut up! Don't try to pin it on me." She pointed her finger at him. She'd forgotten she had her shoes dangling from the same hand. With a muttered oath, she put down her heels and slipped her feet into them again. "I've caught you red handed."
About the Author: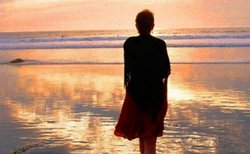 Cara Nelson is the author of the bestselling 'Men of the Capital' series. Her books hit the Amazon store in the summer of 2014 and have since been enjoyed by over 50,000 readers! She is known for her bold characters, hilariously witty dialogue and touching romances.
Born and raised in South Africa, Cara now resides in Denver with her loving husband, 3 boisterous sons and 2 huge Dalmatians. She loves chocolate oranges, her family and, of course, books!
Interested in a fun, light and breezy read? Her readers recommend you start with
The Billionaire's Hotline
.
To find out more about Cara, head over to her website:
www.CaraNelsonBooks.com
or find her on
Facebook
.
Buy the book at
Amazon
.
a Rafflecopter giveaway