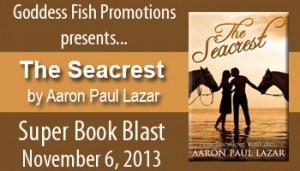 This post is part of a virtual book tour organized by
Goddess Fish Promotions
. Aaron will be awarding at random six individual prizes to six randomly drawn commenters during the tour: For the Birds eBook(Kindle, Nook, or PDF), For the Birds Audio Book narrated by Hannah Seusy, For the Birds print book, Essentially Yours eBook (Kindle, Nook, PDF), Essentially Yours Audio Book, narrated by Hannah Seusy, Essentially Yours print book. Click on the tour banner to see the other stops on the tour.
NOTE: Today only you can buy this book for 99 cents.
They say it's better to have loved and lost than never to have loved at all.

Finn McGraw disagrees.

He was just seventeen when he had a torrid summer affair with the girl who stole his heart—and then inexplicably turned on him. Finn may have moved on with his life, but he's never forgotten her.

Now, ten years later, he's got more than his lost love to worry about. A horrific accident turns his life upside down, resurrecting the ghosts of his long-dead family and taking the lives of the few people he has left.

Finn always believed his estranged brother was responsible for the fire that killed their family—but an unexpected inheritance with a mystery attached throws everything he knows into doubt.

And on top of that, the beguiling daughter of his wealthy employer has secrets of her own. But the closer he gets, the harder she pushes him away.

The Seacrest is a story of intrigue and betrayal, of secrets and second chances—and above all, of a love that never dies.
Enjoy an excerpt:
July 2nd, 1997
We collapsed on the sand with the ball between us, breathing hard and laughing.
"You're pretty good at this," she said.
I leaned back on my arms and chuckled. "So are you. For a girl."
She sat up and hit my arm. "What? For a girl?"
Afraid she'd storm off, I took her hand and pulled her close to me. "I'm just kidding! Really, you're good, even for a guy."
She smiled that lazy, sweet grin again and I felt my heart melt.
"Okay. That's better."
"What's your name?" I asked.
"Guess."
"What?"
"Guess."
"Okay." I sat up, furrowed my brow, and placed fingertips against my temples, staring at her.
"I'm getting something. It's coming."
She laughed and poked my chest. "Oh, really? What do you see?"
I gave it a shot. "Jennifer?"
She snorted. "No!"
I tried again. "Sarah?"
She giggled. "Heck, no."
I tried to think of the most popular names of our generation, hoping it was one of them.
"Allison?"
"Uhnt-uh." She shook her head.
"Give me a hint."
"No."
"Oh, come on!" I frowned. "How can I guess?"
"You have to."
"Okay. Hannah? Jessica? Carly? Jenna? Lisa?"
"No, no, no, no, and no."
"Hey. How 'bout if I tell you my name?"
"What is it?"
I hesitated. "It's a weird one."
"Tell me."
"Okay. It's Finn."
She tilted her head. "That's not weird. I like it. Finn." She seemed to taste the letters on her tongue, enjoying the feel of it. "It's different. But nice."
"Okay. Your turn." I sat forward expectantly.
"Nope. I'm not telling. You have to keep guessing."
I ran through all the names I could imagine, and didn't hit on it. Frustrated now, I flopped back on the sand. "Okay. Then I'm gonna make up a name for you."
She made a face. "Really?" Quickly, she leaned over me, her face blocking the sun.
In a sudden rush of feeling, I wanted to pull her to me, to smother her in kisses, to taste the salt on her skin.
"Okay, what's it gonna be? What's my new name?"
About the Author: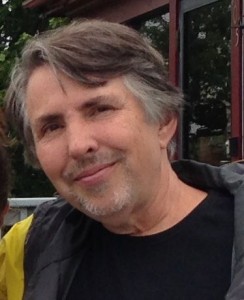 Aaron Paul Lazar writes to soothe his soul. An award-winning author of three addictive mystery series, writing books, and a new love story, Aaron enjoys the Genesee Valley countryside in upstate New York, where his characters embrace life, play with their dogs and grandkids, grow sumptuous gardens, and chase bad guys. Visit his website at http://www.lazarbooks.com and watch for his upcoming Twilight Times Books releases, SANCTUARY (2014), and VIRTUOSO (2014).
Connect with the author:
Website
~
Murder by 4
~
Blog
~
Facebook
~
Twitter
~
Goodreads
~
Amazon Author Page
a Rafflecopter giveaway