Another
Google game
from
The Write Coast
.
1. Google for Christmas (or the December holiday of your choice) plus your year of birth.
2. Post the most charming picture you can find.
3. Get misty with nostalgia over hot cocoa and peppermint cookies.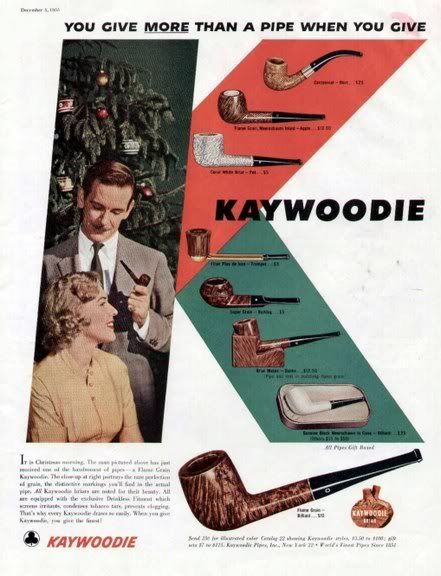 I don't know how
"charming"
it is... but DH smokes a pipe and so did my grandfather (when he wasn't smoking nasty, smelly cigars... ugh!)... and I like the smell of pipe tobacco. I know it's not PC to admit it, but when have I ever been accusesd of being PC??
Play along with us. It's fun to see what comes up.